Coconut Magic
Revamped and upgraded!!! Our Coconut Magic Coconut Butter is pure bliss in a jar. If you're in need of a quick snack fix on-the-go pack one of these in your purse, gym bag or overnight bag and you're set!
When our hormones are bouncing around and the day has you completely drained + depleted these are the perfect snack to turn to. It's loaded with maca for balancing hormones and reishi mushroom for longevity/immune function from our super dank Cacao Magic blend. Add to your coffee for an instant clean energy boost and that thick, creamy texture. It combines cacao for focus + energy with raw unfiltered honey so you can literally enjoy it by the spoonful.
Coconut Magic Coconut Butter is an amazing addition to any diet. Sourced from rich, whole ingredients and nourishing coconut meat, this coconut butter blend is full of nutrients like potassium, vitamin C, iron, lauric acid and magnesium. These coconut butters contain only healthy fats + fiber that keep you full, energized and focused. You can eat it by itself or substitute in any recipe that calls for dairy-based butter, like cookies and other treats. We love those guilt-free treats!
Coconut Magic Ingredients
Organic vanilla

Organic coconut butter

organic cacao powder

organic cacao nibs

organic reishi

organic mesquite

organic maca

organic chia seeds

organic hemp protein

organic raw unfiltered honey

organic vanilla bean powder
Get Creative With Your Coconut Magic Coconut Butter! ♥
Warm it up and spread it on toast for a creamy superfood boost!

Blend it up with coconut milk and fruit or spices and freeze to create decadent dairy-free ice cream!

Mix it into oatmeal to add a slightly nutty richness!

Add it to a smoothie for a dose of appetite-curbing healthy fats like our

Cacao Magic Zucchini Smoothie

Use it in place of butter in vegan or paleo sweet treats like our

Cacao Magic Fudge

Add a spoonful to a stir-fry, curry, or soup to impart a subtly sweet coconut flavor!
 Coconut Magic Allergen Info
free of nuts 

free of tree nuts 

free of soy

free of dairy 

free of gluten 

free of all additives + fillers

manufactured in a facility that processes dairy, wheat, tree nuts, soy, eggs, and peanuts
No Refrigeration Necessary
Coconut butter consistency varies depending on the temperature at which it is stored. To soften coconut butter that has hardened in cooler temperatures, simply place the jar in a container of warm water for several minutes or microwave on low for a few seconds at a time to achieve a smooth, creamy consistency.
Customer Reviews
Write a Review
Ask a Question
Filter Reviews:
smoothies
spoonful
flavor
coconut
cravings
coffee
guilt
love
goods
Plan
06/10/2022
Kendall

United States
I recommend this product
So yummy
This stuff is so good I have often eaten it plain out of the jar! I also love sprinkling on my ice cream, spreading on a cookie, adding to a smoothie, or topping off yogurt bowl. I wouldn't necessarily recommend adding it to a beverage because of the chia seeds, but it's still tasty no matter what it's in!
What amazing ideas! We'll be adding this to a cookie snack for sure - we definitely eat it straight out of the jar too ;) Thank you for supporting us and sharing the love!
06/06/2022
Jessica Z.

United States
I recommend this product
I love eating Coconut Magic straight out of the jar. It's delicious.
We love eating it right out of the jar too! Our favorite snack. Thank you for your support and for taking the time to write a review! We are grateful for you
05/14/2022
Ryan B.

United States
I recommend this product
So yum!
It's healthy AND super yummy- win!!
Yay! We love that you love it as much as we do <3 So grateful to have you part of the Philosophie fam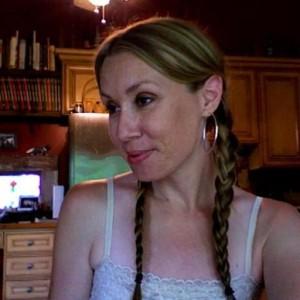 SB
02/05/2022
Sarah B.

United States
I recommend this product
Decadent treat for my coffee
I'm head-over-heels in love with putting a spoonful of Coconut Magic in my pre-workout cup of coffee. The fat fuels my workout, and the flavor is out of this world.
01/18/2022
Callie P.

United States
I recommend this product
Delicious Addicting Flavor
Loved this product. I used it for smoothies and snacking and it gives you energy.I'm definitely ordering more.